Contact Jack West today! It is his dedication to your satisfaction, that drives West Constructors to perfection.
We appreciate your visit to our website and encourage you to contact us for questions or comments about our company.
Write us:
West Constructors, LLC
631-300 Brawley School Rd
PMB #173
Mooresville, NC 28117
Call Us:
704-660-9228
Fax Us:
704-660-9226
Email Us:
JackWest@WestConstructors.com
MaryWest@WestConstructors.com
JW@WestConstructors.com
TW@WestConstructors.com
BFitzwater@WestConstructors.com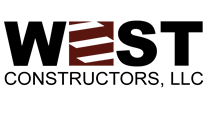 Having Trouble sending or receiving email from us? Try our Safe Email Instructions.