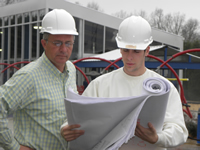 West Constructors, LLC are a licensed General Contractor, based out of Mooresville, NC. We are registered on the Central Contractor Registration – CAGE Code 5E2L7. Our construction company is fully licensed and insured, with over 30 years of construction experience in commercial, government, federal and multi-family structures.
The construction of your building is a critical step that we never underestimate. Every aspect of the building process follows or exceeds the state code regulations for integrity and safety. We are on the jobsite supervising all aspects of labor and quality control, with safety being our top priority. We are proud of our safety record!
We have completed many construction projects nationwide, including numerous Government, Federal and Military structures of various designs and sizes. Our experience allows us to construct your project within the proper local and state guidelines and on schedule.
Our Services
West Constructors, LLC has been a licensed General Contractor in North Carolina since 2002 and provides construction services from the ground to the roof.
Framing (Wood & Steel)
Truss / Fascia / Deck / Roofing
Hardi Siding / Boxing
Drywall
Painting
Landscaping
Construction Management Services
West Constructors LLC was formed to provide builders quality, competent and competitive construction across our nation. We have erected structures in over 22 states, for both Federal and Local governments and Commercial projects as well.
Latest News from our Blog
Military Contractors
Military construction is a growing industry in the modern age. To adapt we have obtained all the necessary government permits, licenses and training to complete a variety of government and military projects.
---
Federal Government Construction – Show Me the Money
There's no question that the construction industry has been hit and hit hard by the economic downturn. And I'm not the only one tired of hearing that. Contractors, builders, and their families want something that shows a way out. They need hope and are looking with increasingly anxious eyes to Uncle Sam. In response, our […]
---
Choose A Project Type
| | | | | |
| --- | --- | --- | --- | --- |
| We have all the necessary government permits, licenses and training to complete your government or federal projects. | | | | With over 30 years in the commercial construction industry, we have the experience and expertise to get the job done! |
Our Mission
From the beginning, we've worked hard to be the builder of choice for national builders, local contractors, and do-it-yourselfers nationwide. By bringing the best team leaders together under a single company, we offer you unparalleled scope, reach, and resources to meet the needs of any sized project.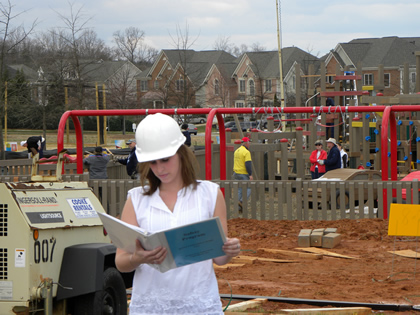 How our mission helps others
We know that we need to show you every day how important your business is to us. Here are ways we can help each other grow and succeed.
A better workplace
Safety is our top priority. We work to prevent accidents and maintain a consistent culture of safety throughout the company. Furthermore, we believe businesses are built on honesty, trust and fairness, with respect for all. It's the only way to truly celebrate the empowering potential of teamwork – by keeping the finest people in the industry safe, respected, and empowered to succeed.
Community and global responsibility
We see our customers as our neighbors. We're proud to be active participants in making our communities strong and vibrant. We also believe that, as a leader in supplying building services, we have to be responsible stewards of the planet. We use environmentally friendly products whenever possible, meet or exceed environmental regulations, and always respond to our customer's environmental wishes. Each day, we're proving that business can have a conscience.
The Best is the Least We Can Do!